The pandemic has exposed the inherent problems with manually intensive AR processes, leaving businesses face cash flow issues. This has spurred the adoption of automating ARs, with 64% of firms shifting away from physical invoices and 67% receiving more payments digitally, according to a recent study by PYMNTS. Standardizing e-invoices is a great step towards automating ARs.
What is an e-invoice?
An e-invoice is an invoice that has been issued, transmitted and received in a structured electronic format which allows for its automatic and electronic processing. This also includes mailing invoice information as an attachment or an electronically generated file from an accounting system, allowing it to be imported into the trading partner's system. Invoices can also be generated and managed on online/web portals.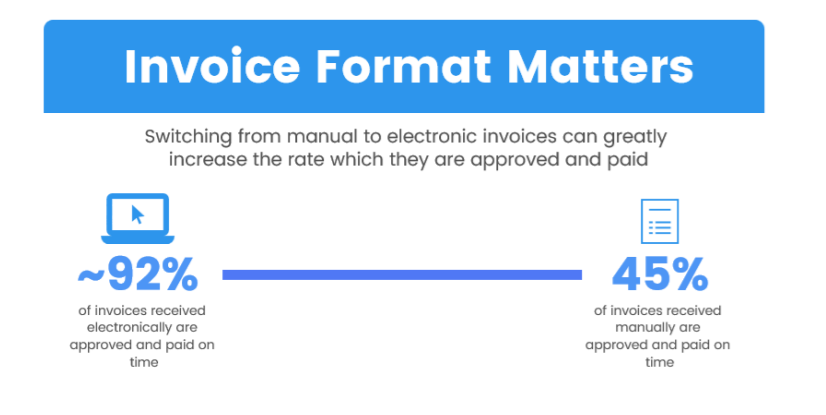 Source: https://fedpaymentsimprovement.org/
E-invoicing is certainly a more efficient alternative to the traditional paper-based process as it bypasses many of the manually-intensive steps.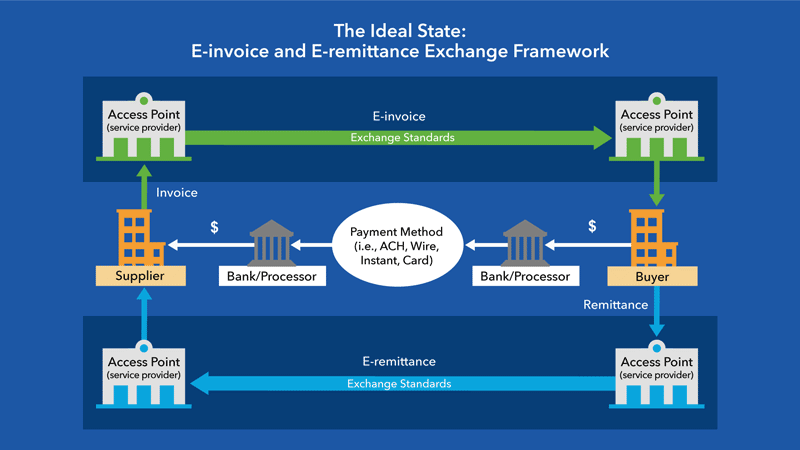 Source: https://fedpaymentsimprovement.org/
Industry initiatives:
B2B process optimization is seeing initiatives like the Business Payments Coalition, an industry initiative to standardize the invoice processing. The Federal Reserve System and the Business Payments Coalition (BPC) is working with industry organizations to speed up the adoption of digital payments by establishing new standards for electronic remittance data that can be used to build a virtual network for delivering e-invoices. Given the data richness offered by the ISO20022 standards and Fed's rails moving towards meeting these standards, this industry initiative will be a great precursor towards improving AR processes.
Finzly is an active participant in the initiative, enabling banks to provide value-added services to business customers, leveraging the power of data standards. In turn, businesses can exchange electronic invoices, and facilitate electronic delivery of remittance information, bolstering their AR processes.