More than 15 million people in the US are bracing for Hurricane Ian. Donations, financial aid and grants are pouring in from various quarters. What is the role of banks in making a difference to the affected communities? It boils down to the ubiquitous adoption of instant payment schemes to quickly move money to the people who need it. All forums discussing use cases for instant payments harp on the gig payroll and last-minute bill payments. But here is a genuine use case where instant payments become paramount to consumers and businesses affected by the disaster.
In 2020, Coronavirus Aid, Relief, and Economic Security (CARES) Act stimulus payments were disbursed using direct deposits (ACH) to an individual's bank account or by paper checks in the mail. The timeliness of these payments is always under question.
Enter instant payments through RTP and FedNow. Payment disbursements can be made convenient through simple push payments to recipients' bank accounts, reaching beneficiaries within seconds. Above all, the data richness of the ISO 200222 format helps carry more remittance information for payments disbursed. Disasters that call for emergency relief in the form of money movement call for a nationwide, ubiquitous and resilient payment infrastructure like the RTP and FedNow.
The case for Instant G2C payments
Governments tend to choose payment modalities for disbursement based on the development of the banking sector in their respective countries. The basic steps for an effective and instant G2C relief payment include the
Maintenance of enough information to identify the beneficiaries
Disbursement of payments through bank transfers from the state treasury into beneficiaries' accounts
The obvious choice for a cost-effective and speedy payment disbursement would be RTP or FedNow through bank transfers. Countries like Brazil and Chile encourage beneficiaries to open bank accounts if they do not already have one, to be able to receive the benefits. While prepaid cards, private agencies and platforms can be employed, bank transfers, when made conveniently available in real-time, can be a great choice for a country that has 81% of its population fully banked.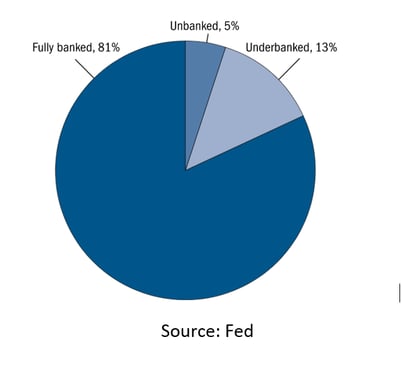 The Australian Government's use of their NPP payments infrastructure for fast payments is an ideal example of G2C use case in action in times of need. The government made more than $12 billion of payments for disaster relief during Covid in the second half of 2021. It went on to support businesses and people affected by bushfires and floods in near-real time through fast payments on the NPP network. These anecdotal use cases are seeing the transaction per capita catch up at par with other countries with faster payments.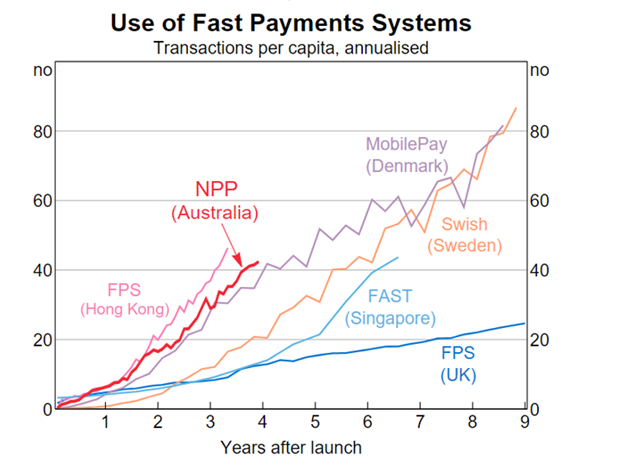 Source: Reserve Bank of Australia
These are among the use cases which really make the case for real-time payments:
Donations to disaster relief
Emergency relief disbursement
Insurance payment claims for flood, fire etc.
Real-time disbursement is crucial. More important is a real-time payment infrastructure at banks that can post these payments in real-time to the beneficiaries through digital banking services.
Interested to learn more about launching FedNow or RTP with Finzly? Learn more at https://finzly.com/fednow-instant-payments