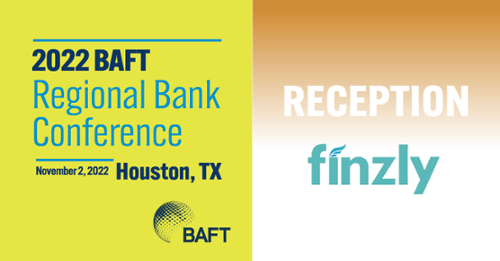 Finzly is sponsoring the 2022 BAFT Regional Bank Conference which is taking place on November 2nd in Houston, TX. This is an exclusive in-person event for financial institutions with an asset size of $250bn or less and covers topics of interest to this group of banks. As a member of the Bankers Association for Finance and Trade, Finzly is excited about this opportunity to network and participate in this event.
The Finzly team will also be attending the program sessions and networking receptions.
Learn more and register for the conference here: 2022 Regional Bank Conference (baft.org)
Contact us to schedule your meeting in advance to meet our payment transformation experts at the event.