Banking as a Service(BaaS) is the catchphrase buzzing around. While it is the most commonly discussed term at present, it is also the most confounded term. Here are top 5 questions that can clear some obscurity around this term.

Is BaaS the same as 'white label banking'?
No, it is not. White label banking is all about toying with legacy processes and systems. It ends up rechristening legacy systems allowing banks/fintechs to essentially skin a turn-key product with their own branding.
BaaS is the ability to provide any or all of the modules needed to launch a bank or banking products through APIs. The bank takes the onus of compliance in exchange for additional revenue through deposits, payments or customer acquisition.
Is technology a key determinant for the success of a BaaS program?
Of course, yes! Technology is pivotal for BaaS. Fintechs are looking for banks with the right scalable technology like the cloud and the APIs that give the flexibility to recreate financial services. The availability of new and modular banking services for consumption, backed by open banking platforms, is key for the success of a BaaS program. Moreover, cloud-based open banking platforms help fintechs and banks to innovate faster at lower cost. After all the backend needs to keep up with the sleek frontend journeys that are enabled by BaaS!
Is there a difference between Open banking and BaaS?
Yes, indeed! BaaS exposes a range of banking products through APIs while Open banking exposes features of banking products through APIs. BaaS uses APIs to access banking functionality, whereas open banking uses APIs to access customer data, mostly retrieving customer data for use by other players in the ecosystem. Open banking is a system that provides access to consumer financial data from banks and non-bank financial institutions through APIs. In other words, financial institutions use API intermediaries to share consumer data between different applications.
Can my core provider support open banking and BaaS?
Yes and no! While legacy cores can be a place to start with APIs, because their systems are based on obsolete technology, fintechs still struggle to integrate, especially with the complexity of the underlying core systems. Long story short, the answer is yes, but in a very limited way with many banks already facing scalability issues as they scale up with fintech partnerships. Banks are turning to API-first, cloud-native platforms, running parallel to their legacy cores to help fintechs integrate easily.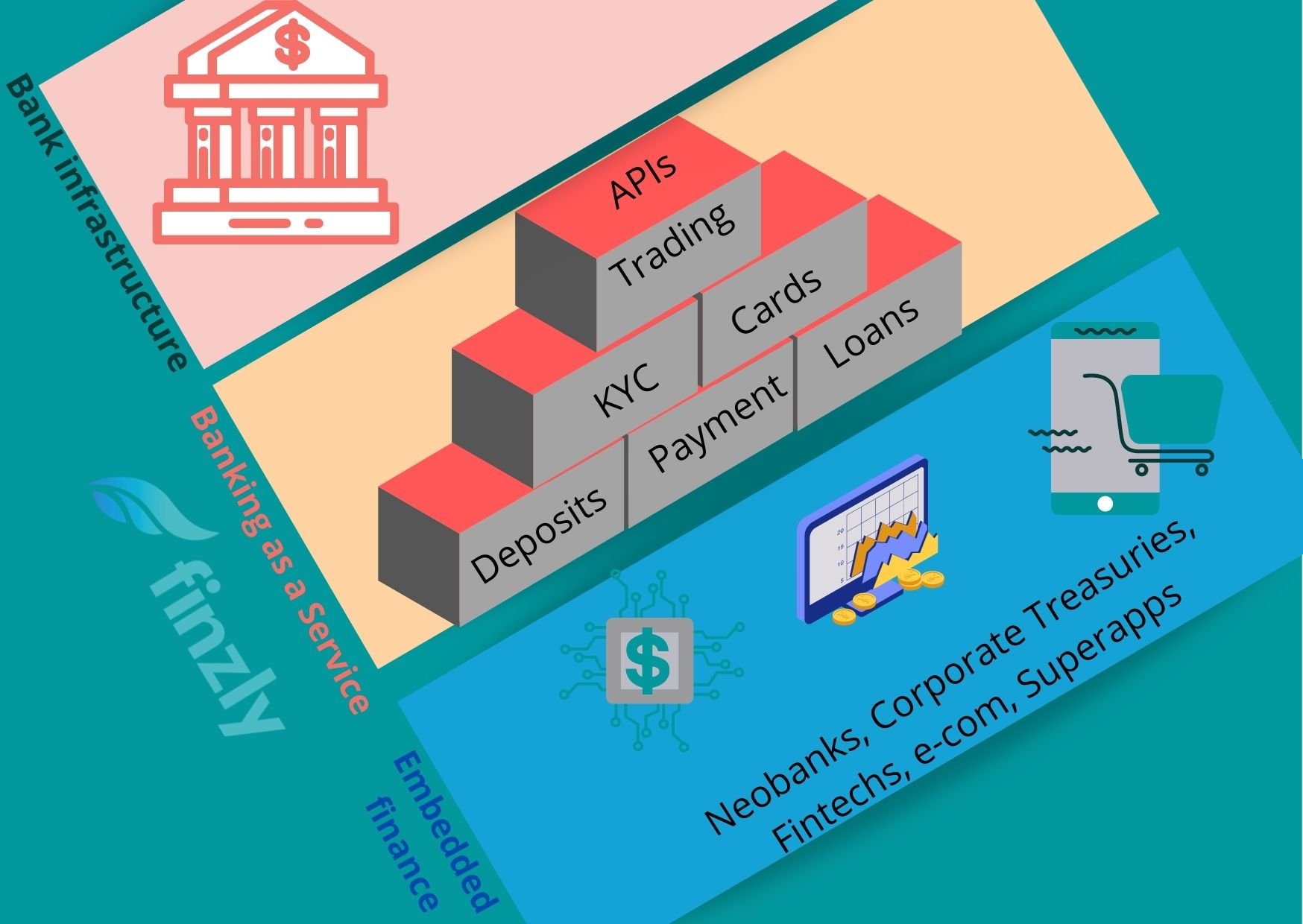 What is embedded finance? Is it different from BaaS?
Embedded finance is the financial services incorporated into non-financial offerings. Embedding payments which is at the end of the value chain, improves customer experience and loyalty and connects the customer to new potential offers and services. Example: Paying for an Uber ride or Starbucks coffee using the app.
Yes, embedded finance is different from BaaS - it is brought to life through BaaS.
BaaS enables businesses and fintechs to create new products and services along the customer journey by providing the actual products from behind the scenes by providing the tech stack of the bank.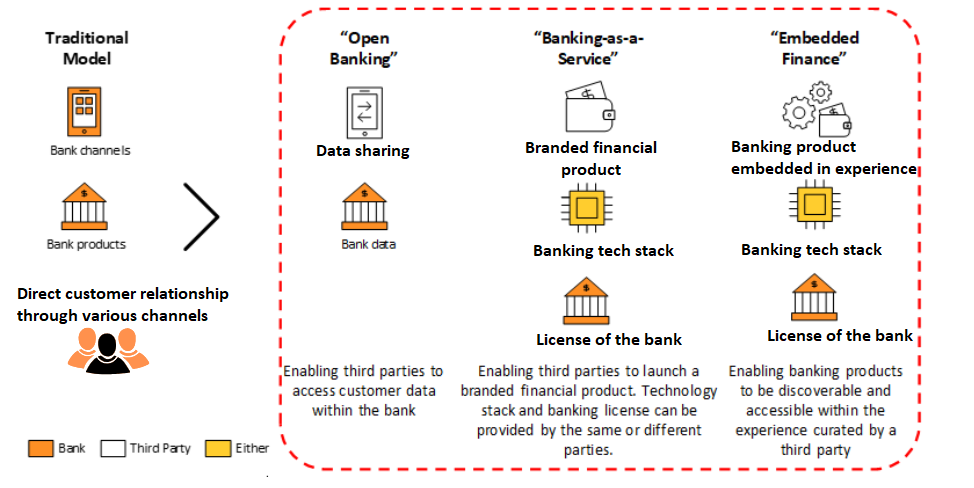 Improvised from Celent