An Application Programming Interface(API) is a means of communication between different software applications to strengthen interactions between different players in the financial ecosystem.
With the market wide open for third-party payment providers, fintechs and other non-financial service participants, banks are forced to leverage APIs as an enabler to communicate with the other ecosystem players.
API challenge for banks
With a plethora of use cases for embedded banking in healthcare, insurance, investment management, several banks are gearing to provide a single API for payments. With legacy cores offering limited APIs or posing cumbersome integrations with new cloud-based technologies, banks are unable to take advantage of the immense potential that APIs can bring to monetizing their payments infrastructure. Many banks are abandoning efforts to modernize legacy systems and moving towards enabling API-based platforms like FinzlyOS that can run alongside the core, without tearing the core apart.
Why are fintechs and other ecosystem players attracted to a single API for payments?
A single payment API for all the rails requires one simple API integration, without the need to maintain multiple payment integrations. Reduction of associated with payment integration, such as development costs, maintenance costs, and the costs of compliance with different payment standards is also a major consideration. Additionally, fintechs can keep abreast of all the future payment innovation at the bank through a single integration. With smart payment hubs behind the scene at the sponsor banks, fintechs can intelligently route the payments between rails based on speed, cost or acceptance. Backed by cloud-native platforms, they can enjoy the scalability and responsiveness needed to provide a great customer experience.
Finzly Connect is a universal API designed to serve as the conduit between platforms/developers and banks that have Finzly's modern payment infrastructure. Using this universal API, banks, fintechs, platforms and enterprises can access all the payment rails without stressing over the network and messaging rules. Additionally, other banking services like managing accounts, FX and administrative features can also be used.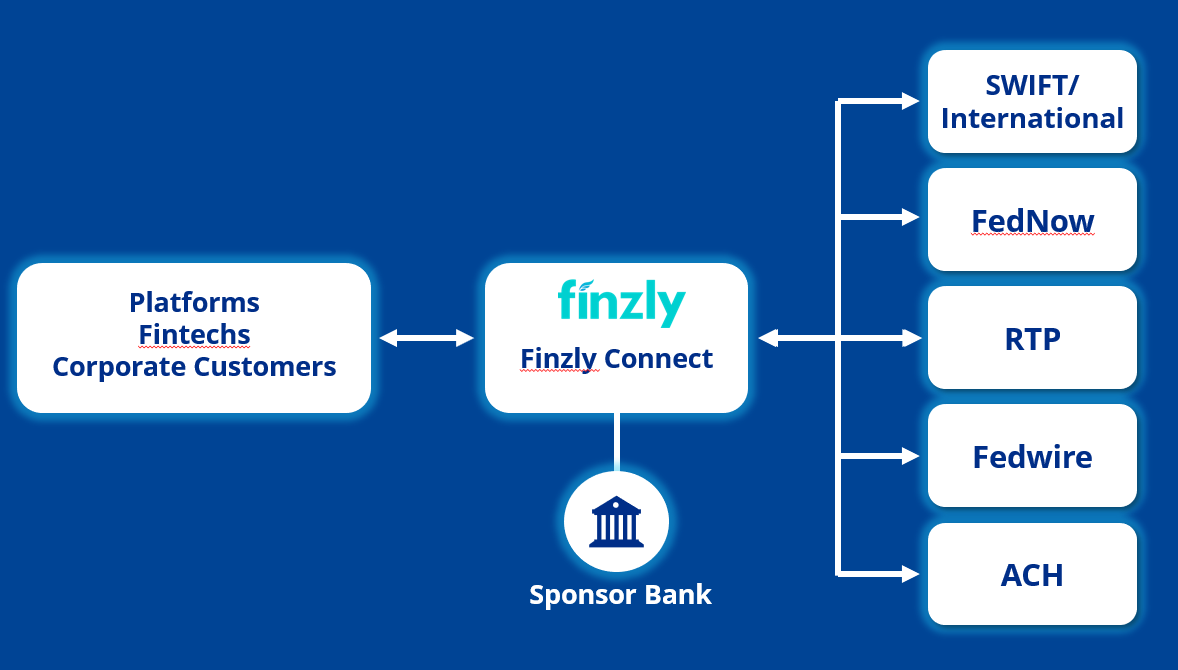 Afterall, banks and fintechs are riding on a symbiotic vehicle. While fintechs can leverage bank partnerships to drive forward payment innovation to their customers, banks can benefit by offering APIs to fintechs. Speed, flexibility, ease of integration and consistency are the main determinants of forging the relationship.